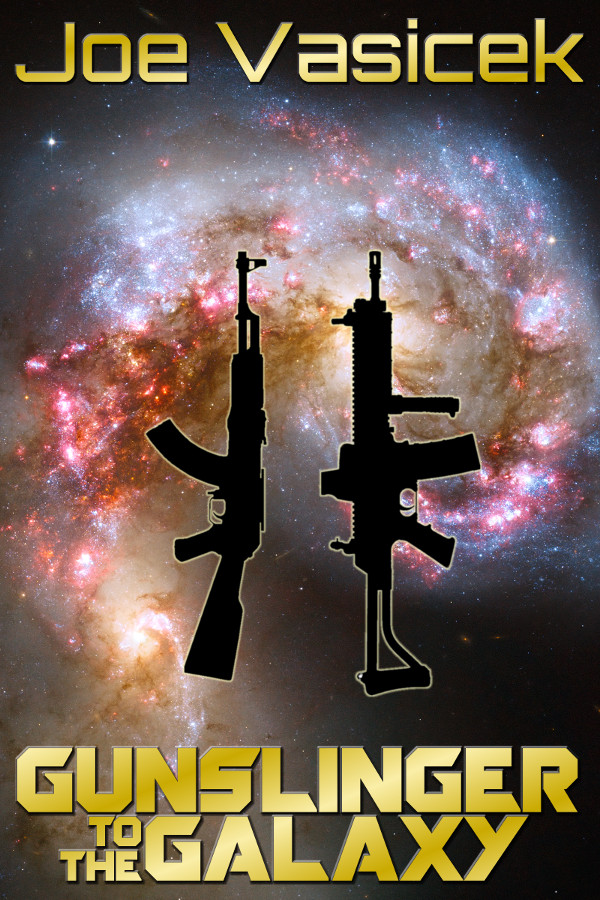 Just playing around. What do you guys think?
I'm going to try to put out my book covers and descriptions before the books are actually written. That way, I have an image I can use whenever I'm blogging about it. Also should help with promotions.
Gunslinger to the Galaxy is coming along well. Should finish up with the first draft sometime in September. This book is a really fun one! It picks up right where Gunslinger to the Stars drops off and doesn't stop for anything. If you thought the explosions in the first book were big, wait for the second one!
In other news, I should have a cover for The Sword Keeper soon. The art looks fantastic! Really happy with how it's turning out. I'm almost through all the edits, too, so it shouldn't be long before that ones up for preorder. Hopefully by the end of the week.