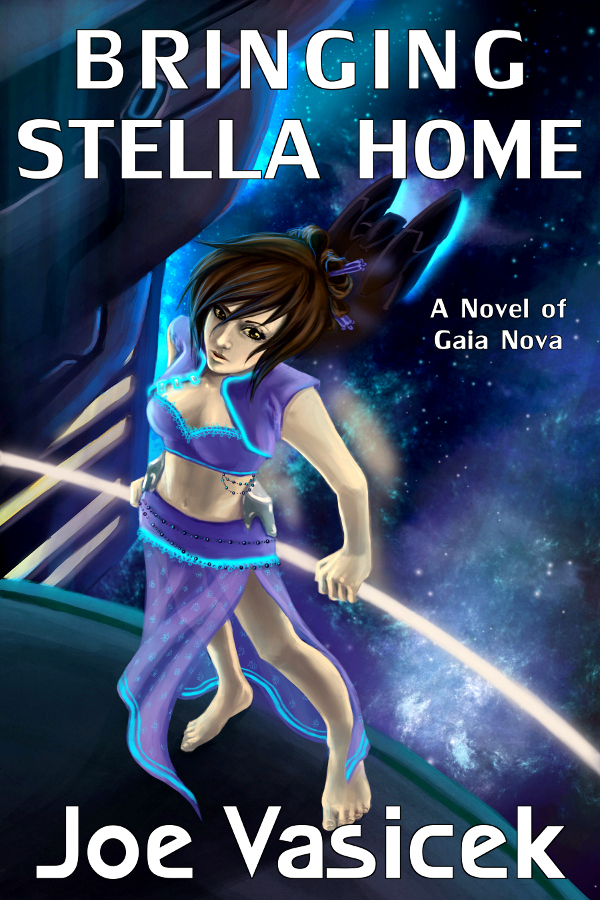 That's right–after a whole lot of work, my novel is now up on Amazon for $3.95.  Check it out!
This novel is the first of a much larger series that I have planned.  It's not a series like Ender's Game or Song of Ice and Fire, though; all of the novels are supposed to stand alone, though they share the same setting and feature recurring characters.  In that sense, it's more like Gemmell's Drenai series.
Even though the series is space opera, I tried to keep the science plausible at least on a high school level.  So while there's "magic" like FTL and artificial gravity, I've tried to bend rather than break the laws of physics.
At its core, the story is more about the characters than the setting or even the plot.  It follows a young boy who is determined, at all costs, to save his brother and sister, even as his world quite literally falls to pieces all around him.  Along the way, he meets up with a mercenary captain who is running from some demons of her own.  The way they help each other overcome their personal challenges is a major driving force throughout the book.
Anyhow, I suppose that's enough.  I could ramble on forever, but I don't want to get in the way too much.  Thanks so much, and I hope you enjoy it!