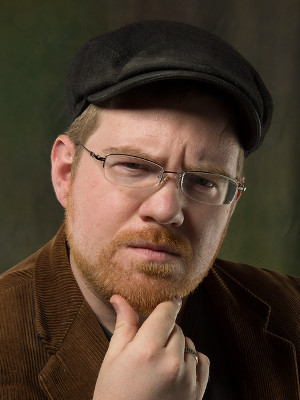 Author Bio
Joe Vasicek's first experience with science fiction was watching Star Wars as a child. He discovered the sci-fi & fantasy section of the library shortly thereafter and hasn't looked back since.
He first came onto the indie publishing scene in 2011 with his debut novel Genesis Earth. Since then, he has written more than twenty novels and novellas, including Bringing Stella Home, Desert Stars, Heart of the Nebula, and the Star Wanderers and Sons of the Starfarers series. His major influences include Orson Scott Card, Ursula K. Le Guin, Lois McMaster Bujold, and David Gemmell.
He attended Brigham Young University, where he took Brandon Sanderson's writing class and won first and second place in the Mayhew short story awards. His writing has been published in Leading Edge, BYU's student-run SF&F magazine. He also keeps a regular writing blog at One Thousand and One Parsecs.
As a young man, he studied Arabic and traveled across the Middle East and the Caucasus. He has also criss-crossed the United States, and has lived in Texas, Illinois, Massachusetts, California, and Washington DC. He currently lives in Utah, which he claims as his home. Wherever he goes and whatever he does, though, he's always writing.
Contact
If you would like to contact me for any reason, you can reach me at joseph dot vasicek at gmail dot com.
Privacy
No personal data that you share on this site shall ever be sold or disclosed to a third party. However, I do use affiliate links in the buy buttons for my books, which may install cookies or other tracking codes. You may disable these by clearing your cache or changing the preferences on your browser.
License and Copyright:

Unless otherwise noted, all content on this website is licensed under a
Creative Commons Attribution-Noncommercial-No Derivative Works 3.0 United States license.