Sorry, no Trope Tuesday this week.  This day ended up being a lot more packed than I thought it was going to be.  Not too productive from a writing point of view, but Stars of Blood and Glory is coming along and should be out on schedule.
I do have a couple of quick announcements, though.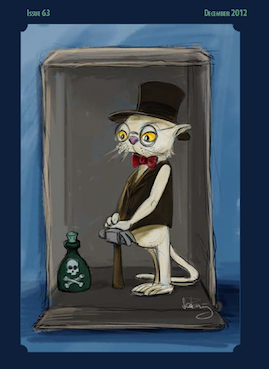 First, issue 63 of Leading Edge is now out, and I've got a publication in it!  For this issue, they ran a first novel chapter contest, and Stars of Blood and Glory was one of the stories that placed.  If you want to pick up a copy, you can do so here.  Print copies are $7.95, PDF copies are $3.00.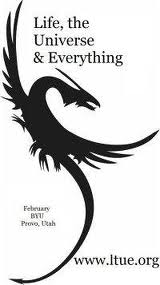 Second, the schedule for this year's LTUE symposium is out, and I'm on one of the panels!  It's Friday morning at 9:00, and the theme is "Raising the Language Barrier."
This will be my first convention panel EVER.  I'm kind of nervous about it, but I do have some authority on the subject after living overseas for a year, so it should be a good experience.  The other panelists include Dene Low, one of my English professors from back in college.  That should be interesting. 🙂
That's just about it for now.  Back to writing!