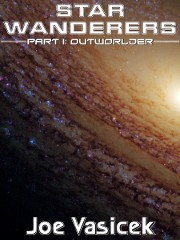 Good news!  Amazon just made Star Wanderers: Outworlder (Part I) free!  It's been free for a while on all the other eretailers, but if you do most of your ebook shopping on Amazon, it's now free there as well.
Star Wanderers: Outworlder (Part I) is the first part of a four part series of science fiction novelettes, possibly with other installments after the main storyline is complete.  From the book description:
HE WANDERS THE STARS IN SEARCH OF A HOME. INSTEAD, HE GOT A GIRL WITHOUT ONE.

When Jeremiah arrived at Megiddo Station, all he wanted was to make some trades and resupply his starship. He never thought he'd come away with a wife.

Before he knows it, he's back on his ship, alone with his accidental bride. Since neither of them speak the same language, he has no way to tell her that there's been a terrible mistake. And because of the deadly famine ravaging her home, there's no going back. She's entirely at his mercy, and that terrifies him more than anything.

Jeremiah isn't ready to take responsibility for anyone. He's a star wanderer, roaming the Outworld frontier in search of his fortune. Someday he'll settle down, but for now, he just wants to drop the girl off at the next port and move on.

As he soon finds out, though, she has other plans.
Also, for those of you who have been looking forward to the next Star Wanderers release, I have a tentative cover for Part III: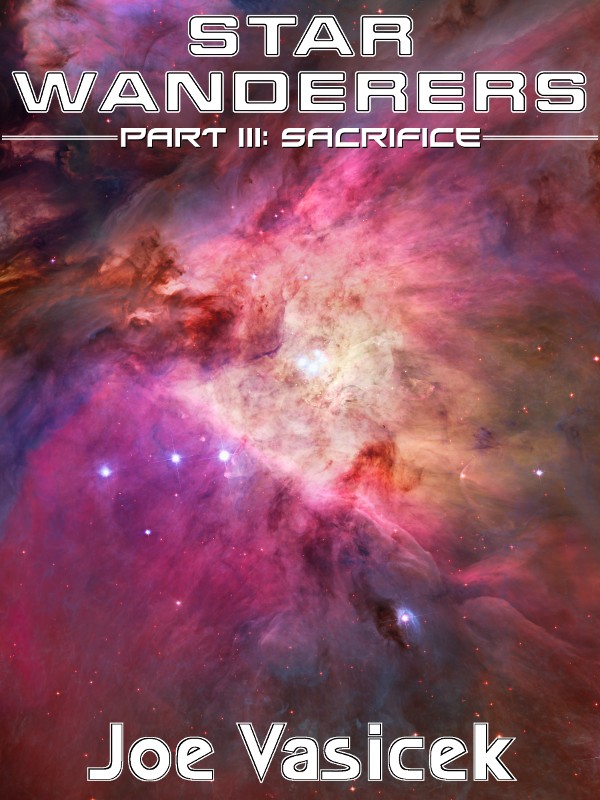 Pretty cool, huh?  What do you guys think?
The feedback from my first readers has been mostly positive, so I think this story is mostly ready for publication.  I'll probably do another quick pass to touch up some relatively minor issues, then it's just a matter of proofreading, formatting, and crafting a solid author's note and book description.  If all goes well, it should be up in two or three weeks.
That's just about it for now.  More updates later, especially on life here in Georgia and that new fantasy series I just started.  See you around!