Yep, it's in!  Here it is: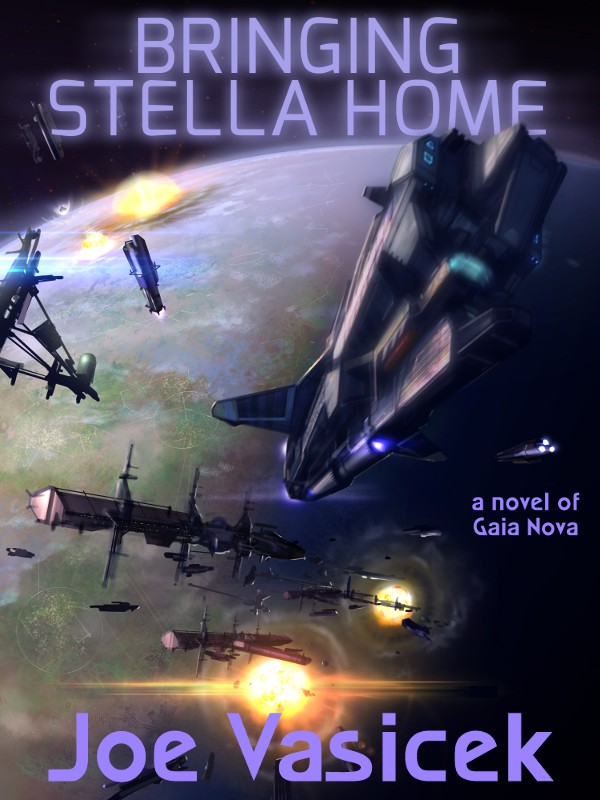 I decided to redo the cover in preparation for a print-on-demand edition which I hope to release at some point this summer.  The artist is Hideyoshi, who also did the cover art for Genesis Earth and Desert Stars.  He's great to work with and does some seriously awesome work, so I'm glad he was up for the project!
The other version was okay, but based on the feedback I was getting, I didn't think it did a good job capturing the real essence of the story.  Oh well–live and learn, I guess. And when it comes to cover art, I still have a lot to learn.
I just uploaded the new ebook version to Amazon, B&N, and Smashwords.  Those sites should update in the next 24 to 72 hours (Smashwords is updated already), while the Kobo, Sony, iTunes, and other versions should update in the next couple of weeks.
I'm not sure if I'll do desktop backgrounds for this one, but if there's demand, I'd be willing to do it.  Just shoot me an email and let me know.  My netbook is starting to go, so I probably won't get to it until July when I'm back in the States, but if/when I do, I'll release it through the email newsletter, same as the Desert Stars backgrounds.
That's just about it.  I think I've spent more time today staring at this cover than actually writing, so I'd better get back to that.  More good stuff to come–stay tuned!