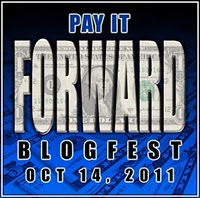 So a bunch of blogs I follow have been doing this blogfest called "Pay it Forward," organzied by Alex J. Cavanaugh. The idea is to bring attention to some well deserving yet lesser known blogs, and that's something I'm all for supporting.
The rules are simple: list, describe and link to three blogs that you follow, and check out some of the ones that others are recommending.  So without any further ado, here are mine: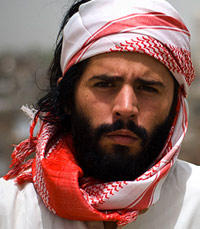 سفيرات أنثون — Don't let the Arabic intimidate you.  This is the travel blog of an old college friend of mine, Anthon Jackson.  Since graduating in 2009, Anthon has been to just about every continent except Antarctica, taking some amazing pictures in the process.  He's the kind of guy who believes that life should be lived in the present, to the absolute fullest, and his blog reflects that.
Recently, he just got back from an Oxford sponsored expedition to the Danakil people of remote western Ethiopia.  Other places he's visited include Egypt, Iran, Pakistan, the Hindu Kush, western China, Italy, Norway, Korea, Morocco, the Sahel, etc.  He posts rather sporadically, but whenever he does, it's a real treat.  So check him out!
God, Witches, Space & Stars — Laura is an old friend from Brandon's writing class.  She's a great writer and insightful blogger, who takes a very thoughtful approach to everything she blogs about.  She's also an avid Kindle user with a lot of interesting thoughts on ebooks.  So check her out!
Ben Godby — Ben Godby writes "mysteriously thrilling pseudo scientific weird western adventure fantasy tales." He's got a hilariously sarcastic writing style, and he's not afraid to tackle controversial subjects on his blog.  Whether or not you agree with him, he's always entertaining to read.  So check him out!