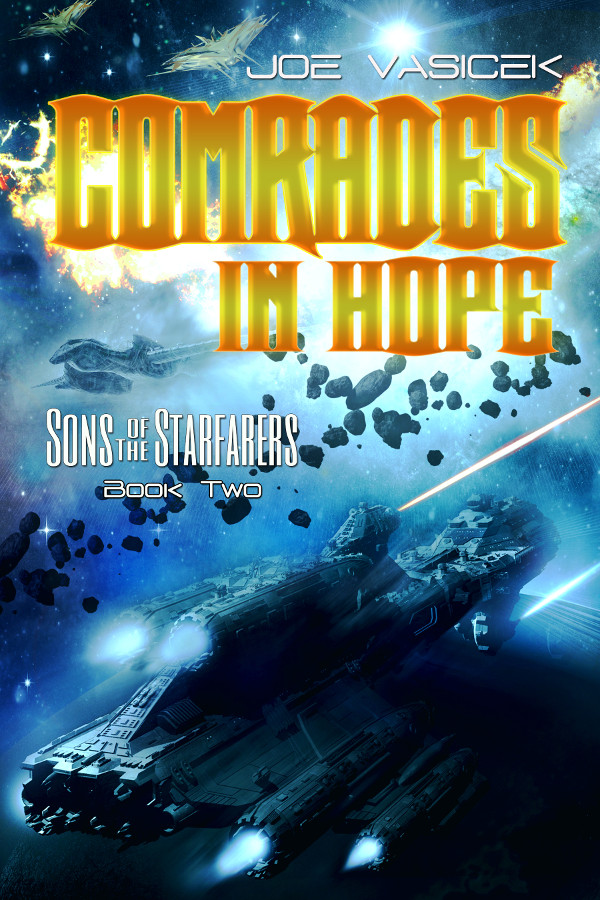 War brought them together, but only hope can unite them.
Isaac and Aaron have joined the war effort, and not a moment too soon. The Imperials are poised to strike at the heart of the New Pleiades and obliterate the ragtag flotilla standing in their way. Aaron always wanted to prove himself, but he was never ready to make the ultimate sacrifice—until now.
Order Now!
About the Book
WAR BROUGHT THEM TOGETHER, BUT ONLY HOPE CAN UNITE THEM.
War has come to the Outworlds. An Imperial expeditionary force has taken the frontier systems and threatens to strike at the heart of the New Pleiades. The only thing standing in their way is a ragtag flotilla of starfarers and merchanters, their motives as varied as the stars from which they hail.
Aaron Deltana can barely speak the same language as his Outworld comrades, but he isn't about to let that stop him. Though he has no military training or combat experience, he's determined to prove his valor. Besides, the Imperials have taken something very dear to him—something that he has sworn to take back.
He isn't the only one with a score to settle. Mara Soladze, the only other Deltan in the Flotilla, has vowed revenge on the Imperials for killing her father. Where Aaron hopes to prove himself, though, Mara fully expects to die—and her fate is tied to his.
Aaron isn't prepared to make the ultimate sacrifice, but when the war turns against them, it looks as if he may not have a choice. Only one hope stands between him and death in
SONS OF THE STARFARERS
BOOK II: COMRADES IN HOPE
This series is rated T! according to the AO3 content rating system.
Disclosure of Material Connection: Some of the links in the page above are "affiliate links." This means if you click on the link and purchase the item, I will receive an affiliate commission. You will not receive any additional charge.