So Worldcon 2016 and the Hugo Awards happened over the weekend. It went down about how I expected it would: the award for Best Novel went to an outspoken racist, one of the most prominent female editors in the field lost (again) to No Award, and the TruFans and SJWs made the convention Safe for Diversity by silencing or evicting everyone who did not think, act, believe, or look like them.
In other words, it was a complete crapshow, and I'm glad that they didn't get any of my money. Instead, I've decided to follow in the Grand American Capitalist Tradition by offering you an opportunity to give me your money instead.
That's right: "Welcome to Condescension," my Sad Puppies short story, is now available on all the major ebookstores. Check it out!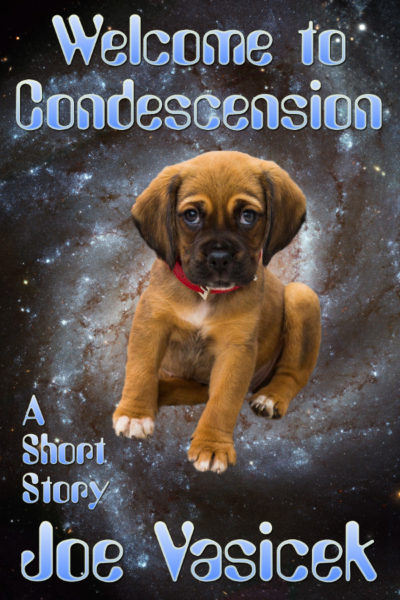 Welcome to Condescension
The graying of fandom was never this much fun.
Overview
THE GRAYING OF FANDOM WAS NEVER THIS MUCH FUN.
SALUT, SALAAM, and SALUTATIONS to CONdescension 373, proud denizens of fandom! We welcome you to our convention this year, held in the beautiful underwater city of New Galveston.
We hope that you will help us all work together to keep the convention friendly and welcoming for everyone, and not repeat the unspeakable disaster of CONtamination 146. Unfortunately, time does not heal all wounds in fandom, especially when we are all functionally immortal.
Have fun!
This story is rated T according to the AO3 content rating system.
Disclosure of Material Connection: Some of the links in the page above are "affiliate links." This means if you click on the link and purchase the item, I will receive an affiliate commission. You will not receive any additional charge.